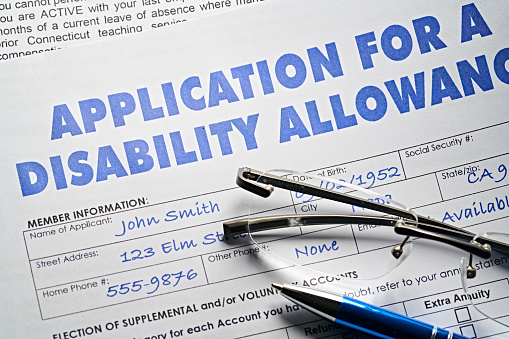 The approval process for disability benefits can take a long time. Luckily, the SSA (Social Security Administration) has made presumptive disability payments available if you've applied for SSI (Supplemental Security Income). These benefits can offer crucial aid as you wait for a medical determination. If you're unable to work due to a disability, we can help you win the benefits you deserve. At National Disability Benefits, we've assisted countless people like you file claims successfully, and you could be next.
Temporary Supplemental Security Income
Presumptive disability payments can last for a maximum of six months. Once the SSA makes a decision concerning your disability claim, this form of disability payment stops. But in case the SSA denies your claim, you won't be required to pay back the temporary SSI payments. Below are examples that qualify you for presumptive disability benefits immediately:
Total blindness
Leg amputation at the hip
Deafness in both ears
Muscular atrophy, cerebral palsy, or muscular dystrophy, which make hand or arm coordination, speaking, or walking difficult.
A longstanding medical condition that results in bed confinement or even immobility without crutches, a wheelchair, or a walker with the exception of a recent surgery and accident.
Spinal cord injury making an individual unable to move without bilateral hand-held assistive devices or a walker for over two weeks with verification from a trusted medical source.
A doctor confirms in a signed statement or over the phone that a person has a terminal illness with a six months life expectancy or is getting hospice care due to a terminal illness.
End-stage renal disease needing chronic dialysis.
The Process of Applying for Presumptive Disability Benefits
You apply for these types of benefits when filing your application for Supplemental Security Income at the local SSA office. The local SSA office can make a disability determination for some conditions. However, in other instances, the DDS (Disability Determination Services), which is responsible for all SSI disability decisions, must assess your case. The DDS has the ability to make disability determinations even for conditions that are not listed above.
It's important to note that SSD (Social Security Disability) and SSI payments are quite different. Monthly SSD payments will depend on your work history. Simply put, you work and also pay taxes. So, in case you become disabled, you'll get SSD disability benefits. This is regardless of how much money or expensive assets you have. For instance, you could own a mansion and still receive SSD payments.
On the other hand, SSI benefits will vary based on your assets. For example, if your savings account has $15,000, you'll not qualify for SSI benefits. SSI is for those with low incomes, people who've never had a job, and children with disabilities.
We'll Help You Win the Presumptive Disability Benefits You Deserve
Want to file for disability payments? At National Disability Benefits, we're usually able to tell over the phone if we can assist you. We recommend applying for your benefits as soon as possible and with our professional help. In other words, you can't quality for temporary SSI benefits until you apply. For a free presumptive disability evaluation, call us today at +1-833-610-1222.