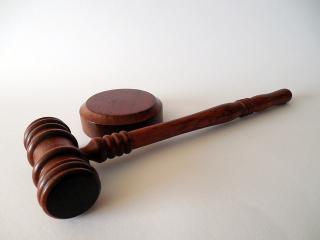 What you need to know about the Washington State Disability Law
In the United States, there is a law that prohibits any employment practice that discriminates based on a person's disability, whether it is sensory, physical, or mental. This law is called the Washington State Disability Law or the Washington Law Against Discrimination, WLAD.
This law covers those employers that have eight or more employees.
In Washington State, there is also the Americans with Disabilities Act and the Rehabilitation Act of 1973. They protect individuals with disabilities against discrimination in employment.
The Americans with Disabilities Act is a federal law. It is also known as the ADA. The main goal is to protect people with disabilities from being discriminated against at work or seeking employment with private companies. This is valid in both state and local governments.
There are also other laws that protect disabled people against discrimination, such as The Rehabilitation Act. It prohibits discrimination against individuals that are disabled when they are employed by the Federal government. It also includes the United States Post Office or someone that has a contract with the government.
What is a disability?
According to WLAD, disability is a physical, mental, or sensory impairment that can be medically diagnosed or recognized. It can be temporary or permanent. It can also be common or uncommon, or unmitigated, or mitigated.
A person is considered disabled despite them being limited or not to work in general. 
Under the ADA, a person is considered disabled if they are subjected to an action in their employment because of an impairment or a perceived impairment.
An impairment is any condition or physiological disorder, disfigurement, or anatomical loss that can affect one or several body systems. It can also be a trauma, mental development, or psychological and/or cognitive disorder.
What is our purpose at National Disability Benefits?
National Disability Benefits was created to help Americans file and obtain in successful manner disability benefits in the country.
We understand that the process of filing a disability claim can be overwhelming. On top of that, more than 60% of the people who file the claim get a denial, sometimes for a simple error on the application.
Besides, the laws that surround disabilities are complex. It can be challenging for anyone who does not have legal notions to understand what is needed to proceed successfully.
This is why National Disability Benefits was born. We are ready to help anyone understand the options they have at hand, and therefore get the benefits they deserve as quickly as possible.
Some of the ways you can benefit from our help are: Reducing the physical and emotional hardships you and your family may be enduring because of the disability; Understanding how to file a claim properly and what options are available to you; Avoid paying fees until your claim is accepted; Avoid also being denied a claim for a simple mistake; And avoid delays in the process, as well as obtaining the support you require every step of the way.