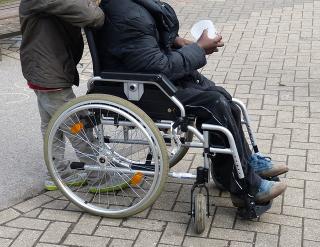 When it comes to disability benefits, the Social Security Administration has put many requirements in place to help determine eligibility for each person that applies. When you are a claimant, you could spend hours researching and finding out if you are eligible to receive Wyoming disability. You could also seek advice and counsel from someone who has dedicated time to assist those looking to receive benefits. 
Do You Qualify? 
According to the guidelines from the SSA, someone is only eligible for disability benefits if they have been employed by jobs covered by social security. There must also be a medical condition defined as one of the disabilities in the SSA requirement list. Usually, people who qualify will pay FICA taxes for at least five to ten years to the SSA. It is important to note that there are also specific requirements in place when it comes to residency and citizenship. Still, some foreign workers may qualify for benefits as long as they fall under special circumstances.
What Does Someone Need to Prove their Condition? 
The process of trying to prove whatever medical condition you have as a disability is usually one of the most challenging aspects of filing for a Wyoming disability claim. According to the SSA, the person filing will need a psychological or physical condition that will prevent them from working. In some instances, a person might be able to work, but they cannot earn more than a set amount each month. 
The Social Security Administration has requirements that define disability, including: 
The person filing is no longer capable of working at the most recent place of employment.
The person filing is not able to adjust to another line of work due to their condition.
The person filing has a disability expected to last a year or longer or might result in death.
When you file for Wyoming disability, you will have to prove that your medical condition will qualify you for SSA disability benefits. This means that your medical records have to reflect evidence of either a mental or physical condition. There will also have to be an explanation given as to why the condition keeps you from working. All evidence presented will have to be less than 90 days old. You will also find that the SSA will often approve a claim automatically for certain medical conditions, but they will assess if there is work that you can complete within reason. 
Do you still have questions when it comes to filing for Wyoming disability? If so, then you are not alone. However, there is help available to you to move through the process of filing a claim so that you can get the assistance you need. NationalDisabilityBenefits.org has all of the answers that you are looking for. Click here to get a free disability evaluation or contact us to learn more about your rights and the filing process. We are here to help you navigate the world of Social Security Disability!