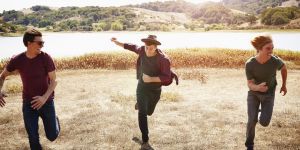 Most people are familiar with applying for SSI and SSA benefits for being medically disabled. However, there are also requirements for benefits that are not medically related. It is not uncommon for sick applicants to be denied benefits because they do not meet the non-medical requirements for SSI or SSA benefits. Applicants who are denied benefits because they fail to meet the non-medical criteria still have legal rights to pursue federal benefits.
The non-medical requirements for federal benefits involve many different factors. The number one determining factor for non-medical benefits is whether or not the applicant worked the required number of years. Anyone applying for Social Security Disability Income is required to have worked a specific number of quarters. The quarters each applicant has worked help determine the number of benefits they are eligible to receive.
What is Non-Medical Disability?
Non-medical disability is much like SSI and SSA benefits that you are likely familiar with. The eligibility requirements for each applicant can vary greatly, depending on their work history and medical issues. The income level, work history, and medical problems of an applicant are all taken into consideration before federal benefits are awarded.
It is possible to maintain a small amount of income while receiving federal benefits, but the income must be meager in size. Some immigrants are eligible to receive federal benefits if they meet the requirements for non-medical disability approval. A work test is required to receive help in any form from the federal government. The work duration test is also necessary to get approved for benefits.
Those who don't qualify for Social Security Disability Income benefits might still be eligible to receive Supplement Security Income benefits. The non-medical requirements are different for each type of benefit program, but the basic principles are applied. The work history of an applicant is a crucial factor in the final decision of whether or not benefits will be awarded.
Documents Required for Applications
When applying for benefits from the federal government, you should make sure you provide proof of your non-medical eligibility. You should have access to your medical records, work history, and income records when applying for benefits. You can apply for benefits online, or you have the option to download PDF format files directly to your device.
It is always wise to have a legal professional in your corner when you apply for federal benefits. Your legal attorney can determine whether or not you meet the non-medical requirements for any benefit. A legal expert can give you solid advice and resolve any issues related to your application. Failure to meet the non-medical requirements for SSI or SSDI are the most common reasons viable applicants are denied.
Self Employed Application Requirements
Even if you are self-employed, you can still apply for Supplemental Security Income and Social Security Disability Income benefits. Just like with the traditional application process, self-employed applicants are required to present proof that they meet the non-medical requirements to receive benefits. If you need help with the application process or have questions, you can turn to our team at National Disability Benefits.
What is Non Medical Disability