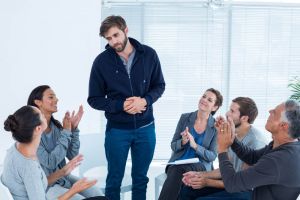 Washington State Disability Law" />Making the transition from school to employment can be a little demanding for most. Crafting the perfect resume, visiting neighboring businesses to confirm if they are in need of new staff can be a little too intimidating to a number of individuals.
Then there's the process of undergoing interviews which sometimes can be disheartening as you can get the idea that you didn't do well and are likely going to be rejected.
All of these processes are some of many people face when transitioning from school to the workforce.
Students with disabilities also face those and more in most cases due to conditions they might have. In some instances, there are issues of discrimination which is very appalling.
The Washington State Disability Law prohibits employment practices but regardless, its best to protect a child upon the likelihood of facing such challenges.
As Young students with disabilities make the transition into the mainstream workforce, it is apparent that parents understand the likely challenges they are to face and equip them adequate for the journey beforehand.
One of the best ways to better equip a child with disabilities for the workforce is through community-based programs.
Community-based programs are focused on assisting youths with disabilities and most families don't utilize these programs but instead focus on the conventional service model of evaluation, vocational training, and employment placement.
These means are still effective but limit the scope of skill sets and functional means available to children with disabilities in the workforce. Students overtime have taken note of this and turned to pre-employment transition services offered in schools.
Regardless of which the child is engaged in, the ultimate goal is still to widen his/her skill set to be as functional as possible in the workforce.
Some tips to help your child with disability secure employment.
Get them well informed of their rights under the Washington state disability law, as that would make them aware that the sky is the limit in terms of what they can achieve.
Keep their dreams alive early on in life through motivation and reading as that would better motivate them and aid in the transitioning into the workforce when the period comes.
Ensure that the child is aware of their disability and their possible limitations early on. This would better let them have a general perception as to what they can and can't do which would be very important in making career choices.
Make them active by assigning them tasks at home. This would give them the sense that the disability isn't a limitation but rather just a stepping stone in carrying out tasks.
Encourage them to speak for themselves. It is very essential they pick up the habit of speaking for themselves regardless of the backing they might get from the Washington State Disability Law.
Encourage them to take up new independent skills such as preparing their meals, doing the laundry or tidying up their room as this would make them understand that their disability isn't to be seen as an excuse to be irresponsible.
Encourage to take up leadership roles whenever possible to further bolster their confidence and drive to achieve success.
Are you interested in knowing more about the Washington State Disability Law, or disability benefits and issues at large? Then simply reach out to the National Disability Benefits.org