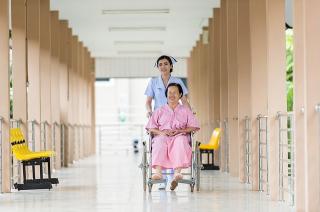 Individuals receiving SSI or SSDI from the Social Security Administration will likely face case reviews from time to time. When the Social Security Administration reviews a recipient's eligibility for benefits, the process is called a continuing disability review.
A disability review examines whether a recipient remains unable to work because of their medical condition. Adults receiving federal benefits can expect a case review to occur every three or five years, but the frequency varies for each recipient.
Those diagnosed with disabling conditions unlikely to improve can still face assessments regarding their benefits. However, chronic or progressive conditions receive minimal case review requests from the Social Security Administration. If the Social Security Administration has reasons to believe your situation has improved, your case might come up for analysis.
Children receiving federal benefits typically don't face case evaluations until they turn eighteen. Infants receiving benefits because of low birth weight can expect their cases to come under reconsideration after one year.
How to Pass Continuing Disability Review
A continuing disability review is a straightforward process that reviews varying factors related to your case. Recipients who refuse to follow medical experts' guidance or maintain routine treatments could face their benefits being discontinued.
The Social Security Administration takes action against benefit recipients who don't follow the doctors' protocol treatment. Avoiding treatment protocols alone is not necessarily a punishable offense, but the action can allow bias to surround your case.
It is crucial to keep in mind that continuing disability reviews are different than redetermination review evaluations. Besides maintaining care guidelines suggested by your physician, you can also gather all medical information and documents related to your case. When your case is up for review, presenting relevant medical data can speed up the process and balance the scales in your favor.
How Long Do Continuing Disability Reviews Take?
Once a case has come under review, the Social Security Administration can take up to six months to complete the process. By presenting recent medical records and providing concise, truthful answers, you can do your part to help move the evaluation along more quickly.
If your case is under review, you should remain calm as it is a routine practice. Just because the Social Security Administration reviews your case doesn't mean you will lose your benefits.
Recipients under review will receive a form from the Social Security Administration called the Disability Update Report. In this report, you will find questions about doctor visits, updates to your condition, and any surgeries or hospitalizations related to your situation. The Continuing Disability Review form is much longer than the update report form, as it is ten pages in length.
Learning About The Continuing Disability Review Form
The review form asks detailed questions related to your work history and medical history. It is wise to fill out the form with short and honest answers neatly. Skipping sections or leaving blank answers can increase your chances of facing disruption in the flow of your benefits.
Providing accurate information in the short review form can prevent you from being required to complete the Continuing Disability Review form. This form primarily pertains to disability medical cases that are most likely to improve.
How to Pass a Continuing Disability Review