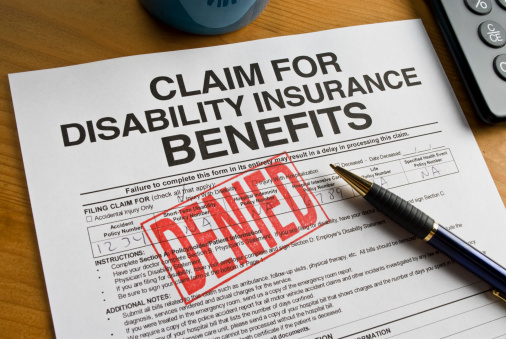 SSDI Approval Rates by State" />The Social Security Disability Insurance (SSDI) is a benefits fund you can apply for if you have a disability because of a medical condition. These benefits are available to citizens from all 50 states. The Social Security Administration (SSA) awards SSDI after a selection process at the state level.
If you're planning to apply for SSDI, you may wonder what your likelihood of getting approved is. One way to gauge your odds is by looking at the average SSDI approval rates by state. At National Disability Benefits, we're here to help you through the process of applying for these benefits.
Best Approval Rates
While SSDI is awarded at the state level, the officials who participate in the selection follow similar rules and regulations that the SSA has put in place. Despite this, acceptance rates vary countrywide.
The average national approval rate stands at about 35 percent. This shows that some states have an approval rate way below this, while others have a much higher number of qualifying applications. Here are states where most applications for SSDI qualify for benefits:
Hawaii has the highest national-high qualification rate at 67 percent. This is almost double the national average.
Utah comes second with the SSA approving 63 percent of the applications for disability benefits.
In New Mexico and New Jersey, 56 percent of the applicants get benefits.
California, Nebraska, Maine, and Connecticut are the other states with an acceptance rate of above 50 percent.
These statistics mean that if you live in these states, you stand a better chance of making a successful application compared to other places in the country.
States with Top Denial Rates
The following are some states with the top denial rates:
Alaska has the leading denial rate, with only 17 percent of the cases qualifying. This is about half of the national average, so getting benefits here is harder than in other places.
In Delaware and Wisconsin, 35 percent of applicants receive disability insurance.
Only 33 percent of the applications are approved for the funds in Kansas.
No matter where you live, several factors determine your application's success. A good acceptance percentage in your state doesn't automatically mean that you'll receive benefits. However, you will have a higher likelihood of qualifying for the funds with the following tips:
During application, provide adequate evidence of your disability. This includes medical records, prescriptions, and statements from your physician showing how your condition has affected your ability to earn an income.
Read the SSA's Blue Book, which has a list of all the disabilities that qualify for insurance. Doing this helps you to make an application that meets the SSA's requirements.
In case the SSA denies your initial application, appeal. If you rectify any mistakes or add more useful information to your application during your appeal, you are more likely to get a hearing.
Prepare Well for Your SSDI Application
Mistakes such as failing to attend a scheduled hearing can lead to the dismissal of your application. If you're not sure about how to handle your application, we have lots of useful resources for you at National Disability Benefits. As long as you are well-prepared, the state's SSDI approval rates may not affect your application much. For any questions, contact us today: https://national-disability-benefits.org/contact/.