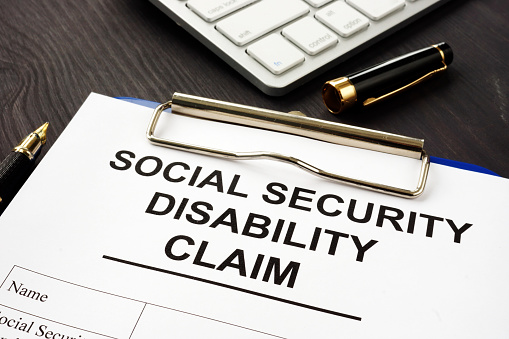 Applying for Colorado disability benefits takes a lot of time and can be overwhelming. Like most people, you may need the benefits urgently. However, there are often hurdles along the way that can drag the approval process or even have your claim denied. In fact, only approximately 30 percent of Social Security Disability applications are approved the first time. Even though this is one the lower side, it shouldn't discourage you from going after your disability benefits. At National Disability Benefits, we can help make sure there are no errors in your application that could hold up the process or have your claim denied.
Why Your Social Security Disability Benefits Could Be Rejected
Each year, millions of applications for disability benefits are denied, and here are the common reasons why.
You Didn't Provide Sufficient Medical Evidence
Social Security Administration (SSA) uses your medical records as the primary proof of your disability. Medical records demonstrate your injury and how it interferes with your work. If you don't visit your doctor regularly, you won't have enough medical records to show that you're disabled. You might also be denied if you fail to give the SSA details on where to get your medical records on your first application.
You Earn Too Much
Needs-based programs like Supplemental Security Income or SSI are for people unable to work because of their disability. Therefore, the programs have limits on the assets or income you can have. Basically, if you apply for Social Security while still working and make over $1,260 pre-tax, you'll likely not qualify for the benefits. And if you're married and have more than $3,000 or single and have over $2,000 in assets, you'll probably not be eligible for SSI benefits.
You Didn't Follow The Treatment Prescribed
Another reason that you could be denied is that you did not follow through with the treatment prescribed by your doctor. This might mean that you don't require medication to manage your disability or your condition isn't severe. That said, some exceptions are taken into consideration. For instance, a person may be physically or mentally incapacitated to take the recommended medications, or you might not have the funds to pay for treatment.
You're Not Communicating With The SSA
The SSA will want to ask questions concerning your application if anything isn't clear. High chances are your application will get denied if you're not communicating with the SSA. Additionally, the SSA can ask you to go for a consultation exam when your medical records are incomplete. The tests performed will depend on your condition and the information the SSA needs. If you don't attend the exam or fail to answer SSA's questions completely and fast enough, they might turn down your claim.
We'll Help You With Social Security Disability Application
Filling out paperwork for your disability application can be time-consuming, not to mention confusing. The Social Security Administration will need a considerable amount of information to accompany your claim, proving you're eligible for Colorado disability benefits. Our experienced team at National Disability Benefits can ensure your application is accurate and complete so that your deserved benefits are approved as fast as possible. To get started, contact us today: https://national-disability-benefits.org/contact/.