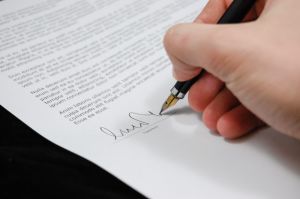 The process of applying for Michigan State Disability benefits can be overwhelming and stressful. It is quite normal for applicants to forget valuable documentation during this exasperating time in your life. Some applicants aren't sure what information would be most helpful in getting them approved for benefits. Having a disability that prevents you from working a traditional job can mean that you qualify for financial benefits.
Not everyone who is disabled will be approved for benefits, which is a cold fact. While most people need Disability benefits, a large number of applicants will not be approved. There are a few things that you can do to improve your chances of receiving an approval letter. When you need help applying for federal benefits, you can reach out to our team at National Disability Benefits. Our firm has helped countless applicants receive approval for special benefits.
Current and Accurate Medical Information
The first precaution you can take to ensure you are approved for benefits is to provide medical information that is accurate and up to date. Current medical information and documentation can greatly improve your chances of approval. Any medical information or documentation that proves you have a medical disability is useful when applying for benefits.
 Be sure to include any medical documentation that is related to your physical or mental disability. The more documentation and information you have to present as proof, the more likely you are to be approved. If you sought a second medical opinion, don't be afraid to include this information in your application. Any medical documentation that relates to symptoms of your condition can also be relevant.
Before Submitting an Application
Our team at National Disability Benefits can review your application before you submit it. If there are any missing details, we will point them out to the applicant. Having a fresh eye review your application can help pinpoint mistakes you may have glazed over. Our team can help notice any missing information on your forms.
Incomplete applications are less likely to be approved, regardless of your disability. The amount you can receive in benefits can depend on a number of different factors. Not everyone who receives benefits is allotted the same amount, as everyone has different needs. At National Disability Benefits, we can help calculate a rough estimate as to the benefit amount you may be awarded.
Review the List of Qualifying Conditions
There are numerous physical and mental benefits that are practically guaranteed to be approved for benefits. Some of these benefits can include the following:
Lupus
AIDS/HIV
Hepatitis
Heart Failure
Cancer
Sickle Cell Anemia
Post Traumatic Stress Disorder
Asthma
Cellulitis
Those with thyroid disorders, auto immune diseases, and epilepsy are usually approved to receive Disability benefits, no matter what state they live in. Respiratory conditions, musculoskeletal diseases, and mental disorders are also taken into consideration when applicants seek benefits. Reach out to us at National Disability Benefits today to learn more details about how we can help you get approved for the benefits you need quickly.