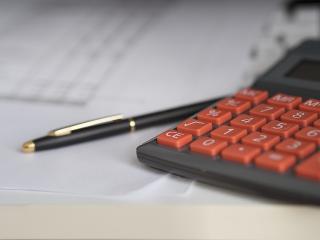 When it comes to social security disability benefits, approval can be daunting and sometimes stressful. As you apply, there is a lot of paperwork, requests for medical records, a waiting period, and sometimes many appeals and phone calls. If you are wondering if you will qualify for Michigan state disability and how to go about it, there are some helpful tips that you can keep in mind that may help you to boost your chances of approval. 
Top tips to keep in mind when applying for disability benefits include: 
Pay attention to the details: Even if you want to turn your application in quickly, you need to be sure that you are not missing any important details. Failing to read through and missing certain steps could mean a significant delay in the approval process. Take your time, understand the paperwork, and have everything filled out so that you can hopefully glide through the steps.
Know the appeals process for Michigan state disability: To understand the disability application process, you need to know that many claims will get denied the first time. Without this knowledge, it is a natural feeling to be discouraged. Anyone aware of the system knows that the next stage after a denial is going through the appeals process to have your claim looked at closely.
Compiling medical evidence: Something else to think about is ensuring that you have all of your medical evidence and paperwork for your disability claim. Visiting your doctor and going over your need for social security disability will help you to have everything you need for your claim to be successful.
Follow all of the rules for SSA if you must work as you wait: There are rules put into place by the Social Security Administration (SSA). As you are waiting for their verdict, you may have to start working. However, you do not want to work too much during this time as it could compromise your results.
Get ready for the hearing for Michigan state disability: Even if you have to wait for a long time to get to the hearing stage, many cases will indeed be positive at this point. Always have all of your medical evidence handy and know how to answer any questions that might get asked. Your answers to each question play a major role in whether or not you can work, and you must be straightforward, honest, and decisive.
It is not always easy for Americans to go through the process of getting approved for social security disability, but this is where we are available to help at NationalDisabilityBenefits.org. We work to help everyone get through the process and make everything a bit easier along the way. If you want to learn more about the application process or how to dive into the appeals stage, we would love to talk with you. Contact us online to learn all about qualifying disabilities and other questions you may have regarding Michigan state disability.