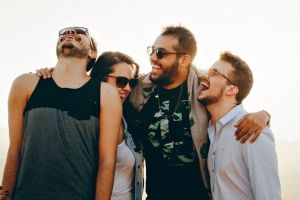 Severe mental illness is incapacitating and makes daily living a complete struggle. You will experience the most profound bouts of depression, concentration issues, and communication difficulties when trying to get through the day or find a job.
The reality is that mental illness is challenging to manage because the symptoms are not always physical. Mental illness is an invisible condition that is subjective to the person dealing with it. A great starting point is understanding what goes into proving your case and the most available treatment programs.
Programs available from mental disability treatment
Social Security Disability Insurance
The SSDI is available to people who have a prior work history and paid their social security tax during their tenure. The amount you get will depend on your work duration, the total amount you paid in taxes, and the complications of your mental illness.
Social Security Income
The SSI is available to people who do not have a work history, a spotty career, or work absentia due to their mental complications. The amount you receive depends on your residential state and how much income you can get.
Use the above benefit programs to understand how best to present your disability claims. Some people will need a medical history of their report, while others need witness reports from their former employer.
Mental disorders that receive mental disability benefits
The SSA has a list of impairment conditions that can qualify you for disability benefits when you present the evidence. These include the following:
Neurocognitive disorders like speech, language, and memory impairment
Depressive disorders like mood swings and suicidal thoughts
Psychotic illnesses like paranoia
Intellectual disorders like a severely impaired intellectual process
Obsessive-compulsive disorders like extreme fear and anxiety
Somatic illnesses like gastrointestinal issues
Impulse control disorders like impulsive behavior
The above list is not inclusive of all possible mental illnesses; hence you should check with us or the official SSA site to define mental illness.
Proving your mental disability
The most crucial objective in proving your mental illness is to have an acute awareness of your mental illness. It is vital to get testimony from the people who witness your life, including family, co-workers, employers, and psychiatrists. These key figures are the most reliable sources of sufficient evidence because they witness your daily routine and have personal interactions.
The medical psychiatrist or sociologist will provide the most solid proof because they can perform tests to determine your illness and inability to perform at work. The proof will include statements claiming why you cannot perform at least two to four duties in your designated role. The disability complication should last at least one year or have proof that lack of treatment could easily lead to death. It is recommendable that you use a psychiatrist who has experience handling you so that they can offer a conclusive and complex breakdown, including the side effects of medication and a history of your mental progressions.
Experts at National Disability Benefits Org. can help you receive treatment with a free consultation. Get a free disability valuation online or call  1-844-777-0615 to apply via phone or arrange a consultation.