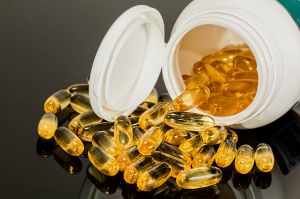 Disability or SSI recipients who typically don't manage their money well can choose a representative payee to receive and disperse their monthly benefits. Selecting a representative payee to manage your federal monthly payments requires two-way communication and trust.
The representative payee appointed on your behalf has the power to make financial decisions without your approval or consent. Since representatives hold economic control over your life and actions, choosing someone trustworthy and reliable is essential.
A representative payee for federal Social Security Disability and SSI payments must understand the recipient's needs and financial obligations. While representatives maintain control of a recipient's funds, that doesn't mean the payees have free reign to do whatever they want with your money. Representative payees must use your federal payments to cover the following list of expenses:
Monthly Living Costs
Personal Items for Hygiene
Food
Medical Expenses
Clothing
If representative payees mismanage your monthly benefits, there aren't many viable actions, which is why we stress the importance of choosing a trustworthy representative payee.
How to Create a Representative Payee for Federal Benefits
Assigning a representative payee is a straightforward process that takes very little time. If the Social Security Administration feels you may need assistance from a representative payee, an SSA staff member will discuss the issue with you after your application is approved. Not everyone who applies for federal benefits must have a payee representative, but children under eighteen legally must have a responsible representative to receive benefits.
The Social Security Administration can appoint a payee on your behalf, but that doesn't mean you cannot contest the decision. If you disapprove of the representative appointed by the SSA office, you have the legal right to appeal the decision in writing. Friends and close relatives rank as the most commonly appointed representatives, but the SSA can select qualified organizations to manage some individuals' finances.
Annual Representative Payee Report for Arkansas Disability Benefits
If you feel that someone is mismanaging your federal benefits, you can reach out for help and assistance. Traditionally, representatives must fill out an Annual Representative Payee Report to determine how the funds were spent. A minimal list of representatives isn't required by law to complete an annual report, but most payees must complete the form each year.
The Annual Representative Payee Report is accessible online, but the form can be sent via regular postal mail. The report requires financial data that relates to how payees disbursed funds granted by the Social Security Administration. In the information, payees will need to consider approximately what percentage of the funds paid for housing, food, and other resources.
Representative Payee Reviews and Educational Information
The primary reasoning behind the annual report for representatives is to guarantee that recipients have their needs met, and the payee is meeting their obligations. Protection and advocacy programs for representative payees offers assistance and educational resources to payees that protect their rights.
When choosing a representative payee for your disability or SSI benefits, it is wise to take your time and choose wisely. Representatives can be changed, but the process takes time that some people don't have to waste.