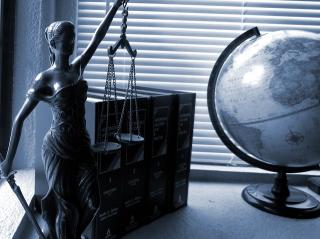 If you or someone in your life is looking to apply for disability benefits in Oregon, you must know how the process works. Note: Some people may have been denied originally, but you can file a new claim as your next step in the process. In some instances, the denial is a mistake that could disadvantage a claimant in different ways. When filing your new claim, it is important to know that you are forfeiting your appeal rights and eliminating the chance for appeal requests. 
What is Disability? 
Disability is a type of benefit that individuals can apply for when they cannot perform work they are qualified to do (not just the usual or last job) for a minimum of 90 days consecutively due to an illness or injury. 
Types of Disability Benefits in Oregon 
There are two federal programs where you can seek Oregon disability benefits. Each program provides benefits, but you are unable to qualify for both with your work record. The SSA (Social Security Administration) reviews benefits applications and then makes payments via these two programs: 
Social Security Disability Insurance (SSDI)
Supplemental Security Income (SSI) 
If you are unsure which to apply for, that is normal. You can use a claim form and apply for both of the programs at the same time. All you have to do is mark the check box that asks if you want SSA to screen your application for both. This will keep you from having to fill out identical applications for your Oregon disability benefits.
What You Need to Know About Applying/Qualifying 
If you are between the ages of 18 and 64, SSDI is a program for federal disability insurance that might cover you should you be ill or injured, rendering you unable to work. These are some of the most commonly asked questions regarding Oregon disability benefits: 
Am I eligible to apply for benefits? To determine if you are eligible for SSDI, these are some basic questions to answer:
- Did you have paychecks that deducted FICA taxes or SS when you worked full-time for 5 of the last 10 years?
- Has your doctor said your condition is now bad enough to keep you from working for at least a year?
- Have you been treated or diagnosed by a physician within the last 3 months?
- Are you between 18 and 64 and now receiving any SS benefits?
How long will it take to get the first SSDI payment? It can take anywhere from 3 to 5 months to process claims for disability benefits in Oregon.
How much money is usually paid through SSDI every month? As of 2020, the highest monthly amount paid in Oregon for disability is $3,011. 
Do you need to know more about applying for and receiving disability benefits in Oregon? If so, then you are not alone. National Disability Benefits.Org is here to address any questions or concerns that you may have regarding the application process, appeals, and anything that you need to show to qualify. Click here to get a free disability evaluation!