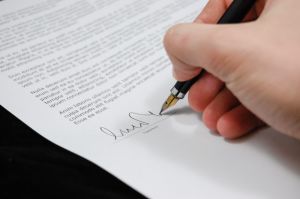 The process of gaining approval for fibromyalgia Disability benefits from the government is challenging and demanding. Patients who have fibromyalgia will find it to be one of the most challenging conditions to get approved for, but the application process doesn't change.
The key to receiving approval for Disability benefits, regardless of your medical condition, is to supply as much medical documentation and evidence as possible. Taking the time to seek a second medical opinion possibly could make the difference between an approved or denied application.
Fibromyalgia is a severe medical condition to live with, as the pain dramatically influences the quality of one's life. What is more frustrating for people diagnosed with this condition is that their peers don't see the underlying symptoms of fibromyalgia.
Unfortunately, people assume because a patient has a positive and active day that they must not be sick. Medical conditions like fibromyalgia can have many faces that all appear different, but substantial medical evidence can reveal those faces.
First Time Applicants with Fibromyalgia
Filing for federal benefits requires time and patience, but it also requires an enormous amount of medical history information. At National Disability Benefits, we urge all clients to submit as much medical documentation as they can find.
Request your medical records from every medical facility, hospital, or rehab center that you have ever visited in your life. You may disregard medical findings from five years in the past, but technology has given doctors new capabilities when it comes to treatment and diagnostic options. Exam information a medical doctor reported in the past might be just the information a current doctor needs to help prove your diagnosis.
Through the years, there have been thousands of people actively abusing the Disability benefits system. Thanks to those few rotten apples, it is harder than ever for people with real conditions to get the benefits they desperately need.
Besides medical documentation, you should also gather evidence that demonstrates how fibromyalgia has negatively impacted your life. The following options are great for proving the negative impacts fibromyalgia has brought into your life:
Laboratory Testing – Conduct as many medical tests as possible to achieve an accurate diagnosis.
Personal Statements – Written statements from family members and friends testifying to your limitations can help prove the negative impacts of fibromyalgia.
Qualifying Ongoing Symptoms of Fibromyalgia
The Social Security Administration requires an applicant to have at least six ongoing symptoms related to fibromyalgia. Patients also must have eleven points of tenderness located above the waist to qualify for Disability benefits.
Anxiety, depression, fatigue, and irritable bowel syndrome are just a few of the accepted ongoing conditions. These symptoms must be recorded for at least three months prior to applying for benefits. The best way to ensure you are approved for benefits is to thoroughly document your case and medical treatments.
Residual Functional Capacity
Your doctors will need to fill out a Residual Functional Capacity about your condition and its symptoms. A written summary of your previous job description and an up to date medications list are to be included when you submit your application for benefits.