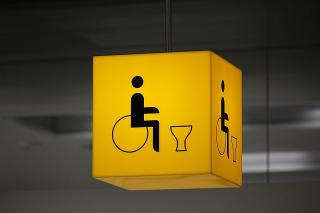 Montana has less than five percent of its population currently on SSDI, with nearly two percent receiving SSI benefits. Applying for benefits merely kick starts the process, as there are multiple steps involved.  
Several factors influence the determination of benefit claims, such as medical records and history. However, a collection of various information is used to assist with the decision. Besides actual medical proof and psychological testing, the applicant's statements make a crucial impact on a disability determination.
How to Answer the Activities and Daily Living Questionnaire for Montana Disability
The Social Security Administration often asks applicants to fill out an Activities and Daily Living Questionnaire called ADL. The ADL questionnaire checks the gainful activity of each applicant. The form contains several queries regarding an applicant's daily physical capabilities and how their medical condition impairs them from working. Within the form, applicants are highly encouraged to describe how their illness affects daily life on their worst day.
Several medical conditions have scaled symptoms, meaning applicants could have relatively productive activities. When reading the questions, consider the answers based on the worst symptoms you feel. Often, applicants forget to reiterate debilitating manifestations associated with their disease.
Applicants may not get approved for benefits without a professional's help. The ADL is commonly referred to as a function report, as the questionnaire explores an applicant's general functionality.
You might include intimate details relating to your disability, even embarrassing information. It is also wise to contact a lawyer or disability office to gain insightful feedback about your application and function report. The Activities and Daily Living questionnaire consist of twenty-two questions, and it is your chance to explain your most severe conditions or limitations.
Inconsistent Answers Relating to Applicant's Disability
If you are applying for Montana disability, you should pay close attention to the answers recorded in your function report to the Social Security Administration. It is illegal to provide false information to receive benefits, and applicants should give answers consistent with their disability. Be descriptive, keeping your worst health days in mind, but do not exaggerate or lie. Inconsistent application information is one of the most substantial obstacles to avoid when filing for benefits, causing claimants to get denied. Claimants should maintain an updated function report, providing as many descriptive details as possible.
Even though claimants share similar medication conditions doesn't necessarily mean both applicants face the same physical hurdles. Review the function report closely before submitting it, and make sure you answered every question. One critical mistake when applying for benefits is to answer every question, even if you don't believe it applies to you. Having too much information is better than not having enough evidence.  
Qualifying Disabilities in Montana
The SSA maintains an updated list of qualifying disabilities, ranging from lupus to degenerative disc disease. When completing the daily function report, consider how your qualifying condition restricts your lifestyle in detail. Navigating through the SSA to seek benefits leaves claimants feeling overwhelmed and hopeless, but help is available. HIV/AIDS, hepatitis, chronic anemia, and breast cancer are other qualifying medical conditions for disability in Montana.