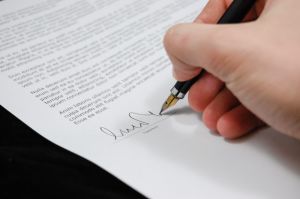 Colorado disability benefits" /> 
Life in all its awe sometimes comes with its obstacles. Disabilities are such issues a number of individuals face and we at national disability benefits.org look to assist individuals of Colorado in the united states who find themselves in such trying situations to get the much-needed assistance that they are due.
How much can you get paid for disability in Colorado?
Colorado Disability benefits range from $1,250 per month to about $2,861 per month depending on the individual. Factors of Insurance and type of disability among others also play a role in the entitlement benefit defining process as well. Eligibility status is another factor that comes to play as if you could qualify for Social security disability benefits (SSDI) or Supplemental Security Income (SSI) depending on the state you are in with both programs being federal.
Disability benefits do not differ from state to state though with there being a uniform payment structure in all states in the united states with Colorado disability benefits being no exemption.
Worth taking note of is that if you are eligible for social security disability benefits, your earnings prior to the incident dictate the monthly disability payment you are likely to get.
How can you apply for disability in Colorado?
Social Security Disability benefits are provided by the federal system known as the Social Security Administration (SSA). This, in turn, translates to there being a uniform application process for individuals looking to file for disability.
There are presently three ways by which individuals can apply for Colorado disability benefits.
Online application.
the easiest and well-known way for applying for your disability benefits is by applying via the SSA.gov site. The site gives a concise breakdown of how the process feels like while offering you the opportunity to get a little bit more information on the qualification and duration process.
Calling the SSA line.
The SSA has phone lines that you can call to make your inquiries on the disability benefits program. All of the numbers are toll-free making this a go-to option for individuals who prefer a more intimate interaction with SSA professionals on getting the much-needed information they are in need of 1-800-772-1213 (TTY 1-800-325-0778).
In-person application
You can also apply for your Colorado disability benefits at the local security field office within your vicinity.
What medical conditions qualify as disability?
The social security administration's impairment listing manual (blue book) lists the impairments, both physical and mental which automatically qualify individuals for Social security disability benefits (SSDI) or Supplemental Security Income (SSI).
Some of the disabilities you can find on the list are;
Cardiovascular conditions such as coronary artery disease and heart failure.
Respiratory illnesses such as chronic obstructive pulmonary disease (COPD) or Asthma.
Sense and speech disorders such as hearing and vision loss
Musculoskeletal problems such as back injuries.
Digestive tract disease such as liver disease and genitourinary problems.
Immune system disorders such as HIV/AIDS
Skin disorders.
Kidney disease.
Cancer.
You can get a full insight on what disability qualifies for the program and what doesn't, simply reach out to professionals at Contact@National-Disability-Benefits.org.